Applied technology enables the head to carry out observation over a long distance whilst maintaining high quality of image and transmitted data.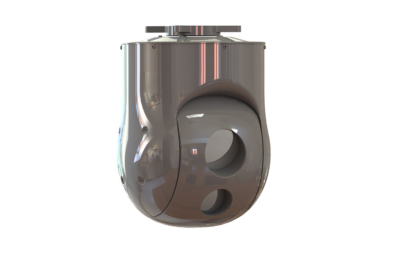 The GS2-UM observation head is a double-sensor head equipped with a daylight camera and infrared camera. The head can also be supplied with a laser marker.
The built-in electro-mechanical stabilisation allows for receiving high quality of image even from a long distance.  The head enables observation on a horizontal and vertical plane of (N x 360) range.
Small dimensions and weight of the head  make it suitable for small aerial vehicles.
Advanced image stabilization
Real-time image transmission to many receivers
Observation in daylight and thermovision
Optional equipement with laser marker
Integration with unmanned platforms
Small dimensions and power consumption
Very high precision of operation thanks to advanced mechanical solutions