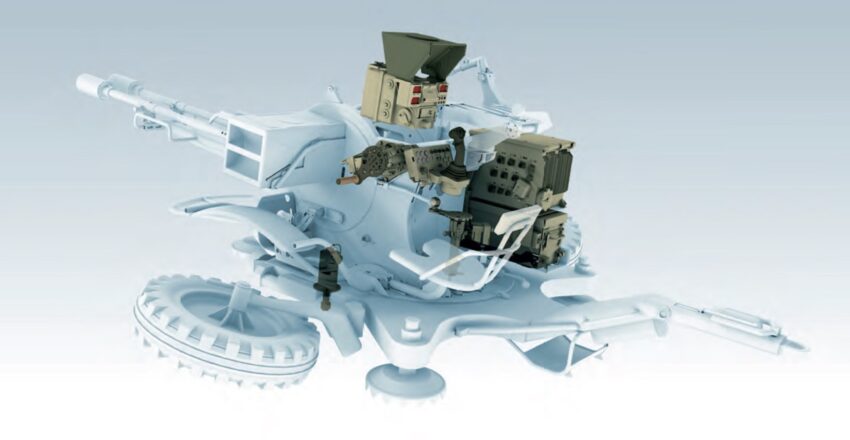 The AREX company (part of WB GROUP) has finished the first phase of modernization of anti-aircraft equipment of one of NATO countries.
As part of the agreement signed in 2021, the anti-aircraft artillery systems of the North Atlantic Treaty Organization (NATO) country were upgraded. This improved the characteristics of the equipment and increased its combat capabilities.
AREX, part of the WB GROUP, specializes in advanced electromechanical equipment. The company also offers the upgrade of the ZU-23-2 anti-aircraft systems to the ARM 28 standard.
The modernization package is characterized by a modular design. This allows to easily and quickly integrate new functional blocks into the original set.
The ARM 28 modularity also speeds up the system field repairs. The modernization also made it possible to reduce the number of people operating the anti-aircraft system.
The part of ARM 28 upgrade package is also a optoelectronic sight. It allows to fire from an anti-aircraft system with both 23 mm OFZT and BZT ammunition, as well as modern 23 mm APDS-T sub-calibre ammunition.