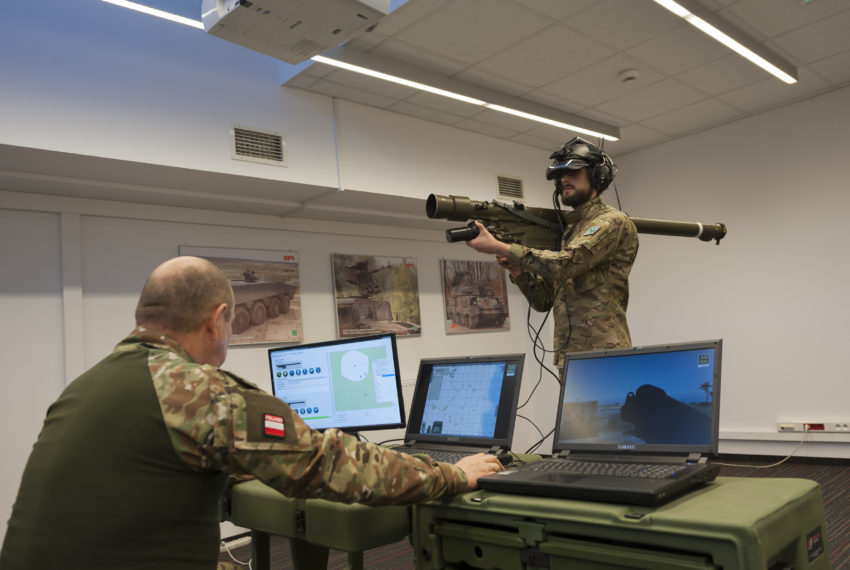 Fire system simulators
VR technology symulators that allow a fully training of soldiers operating MANPAD.
See our fire systems simulators
Simulators that simulate reliable situation of UAV FLYEYE and WARMATE's behaviour in airspace dynamics.
The TR-PPZR GROM is a stationary device  equipped with the instructor's and trainee's station (shooter – anti aircraft trooper) These stations are connected by a LAN network. Visualization system is
Training simulator TR-23-2MR is equipped with the instructor and operator's stands connected by the wireless network. The instructor's stand can cooperate with many operators' stands at the same time.
Training simulator TR-23 is a mobile device equipped with the instructor and operator?s stands connected by the wireless network. The instructor's stand can cooperate with many operators' stands at the