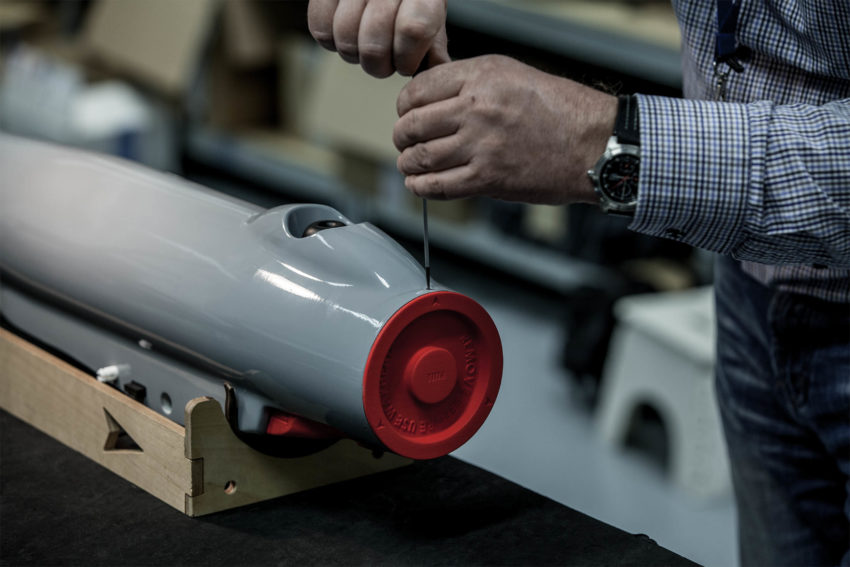 On December 19th, in accordance with the agreement signed on November 20th, the first sets of WARMATE loitering munition have been delivered to the Regional Logistic Base. The sets will go to the Special Unit NIL, where they will be used for practise and training of the tactical functionning of this kind of weapon on a contemporary battlefield.
The delivered sets are the first batch of the 1000 UAV WARMATES that had been ordered by the Ministry of Defence in the presence of Minister Antoni Macierewicz. The next delivery is scheduled for this year.
The WARMATE system is based on unmanned aerial platforms equipped with various types of warheads. Depending on the mission parametres, the system can be equipped with: cumulative charge warhead to strike against the enemy's light armored vehicles, a fragmentation charge warhead to strike against the enemy personnel or a thermobaric payload against targets in confined spaces.
These types of systems are manufactured by a few countries. Apart from Poland, the loitering munition production technologies are owned by the US and Israel. The Polish WARMATE system was also bought by overseas clients, thus it has already been tested in real battlefield conditions.
The WARMATE loitering munition places a strong emphasis on following new combat capacity policies. According to the President of WB GROUP, Piotr Wojciechowski, the multi-battle solutions are currently being developed by defence sector leaders wordwide.