Chief of General Staff visited WB GROUP
17 February 2021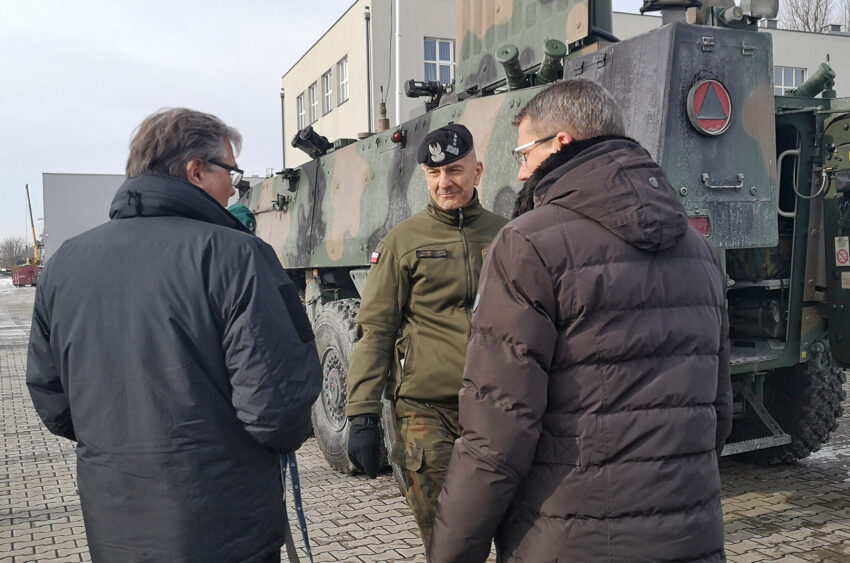 On February 16, the Chief of General Staff of the Polish Armed Forces General Rajmund Andrzejczak and Chief of the Intelligence and Reconnaissance Board of the General Staff Brigade General Norbert Iwanowski visited the WB Electronics company (part of WB GROUP). During their visit to Ożarów Mazowiecki, the Poland's "first soldier" together with the accompanying officers, had the opportunity to learn about the systems developed by WB GROUP.
For two decades WB Electronics, together with other companies of WB GROUP, has been strongly involved in the technical modernization programs of the Polish Army. The WB is a proven, long-term supplier of advanced communication, command and control systems, reconnaissance and strike unmanned aerial vehicles.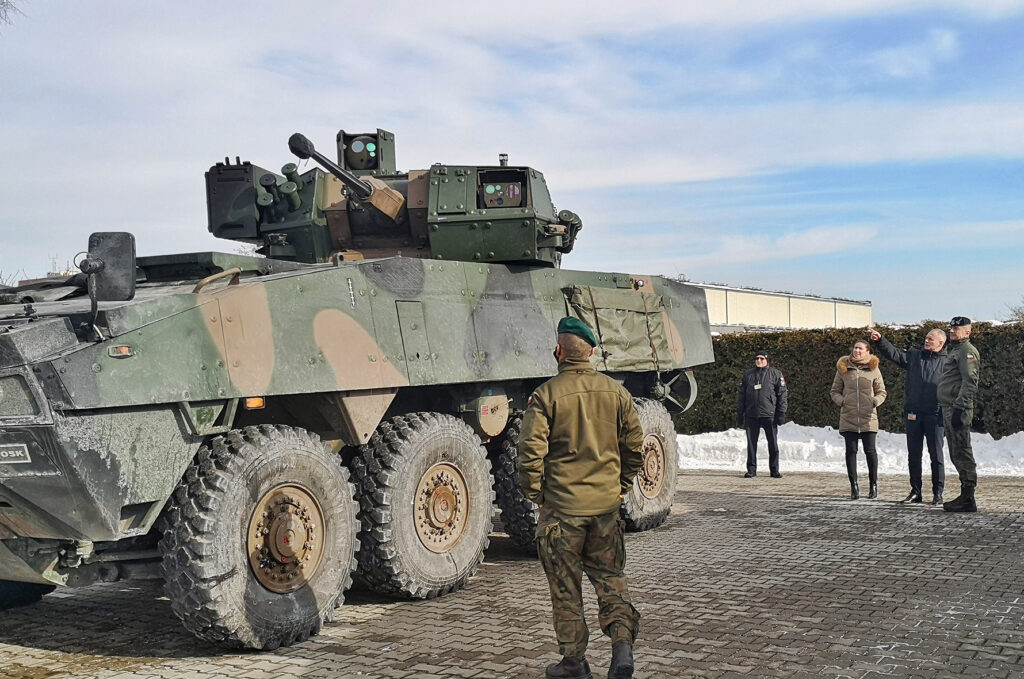 The representatives of the General Staff were familiarized with an essential element of the Rak fire module – Artillery Reconnaissance Vehicle (AWR, Artyleryjski Wóz Rozpoznawczy). AWR is a significant support for Polish artillery. The vehicle was developed by GRUPA WB and HSW S.A. on the chassis of an 8×8 wheeled armored personnel carrier. AWR has passed the required state tests with a positive result and is ready for serial production.
Generals Andrzejczak and Iwanowski also got acquainted with the ZSSW-30 remote controlled turret armed with a 30 mm caliber gun. ZSSW-30 is developed by the consortium of GRUPA WB and HSW S.A. The Polish turret system is to be used in the first place on the wheeled Rosomak 8×8 vehicles, and then the new Borsuk tracked infantry fighting vehicles will also be equipped with it.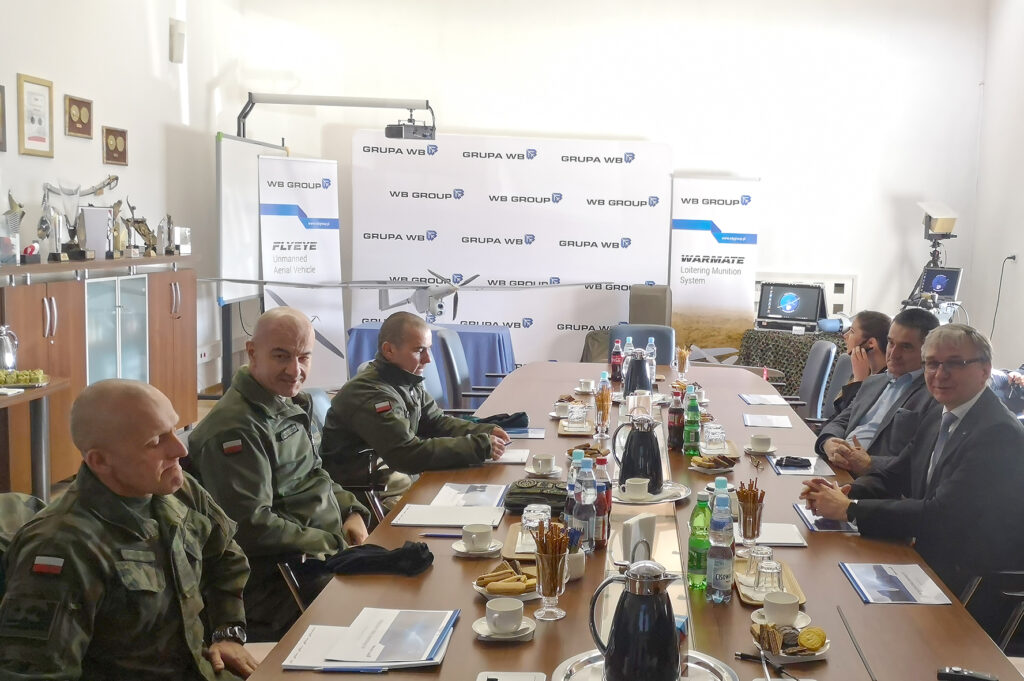 The General Staff officers had the opportunity to participate in the presentation of reconnaissance and electronic warfare systems. The solutions developed by WB GROUP is a new approach to collecting and processing radio and electronic signals on various types of platforms. It is a response to the challenges of the contemporary battlefield, which also takes place in the information domain. The Polish Armed Forces must also be ready to operate effectively in the electronic warfare.
During the visit, the General Staff representatives were also shown elements of the advanced individual Tytan combat system developed by the WB GROUP's companies, including the communication, data and information systems. The guests had the opportunity to see the overall work in this field carried out by WB Electronics.
WB GROUP's unmanned reconnaissance and loitering munition systems are combat-proven and scalable solutions. With the adoption of the WARMATE strike system by the Polish Armed Forces, the loitering munition can be integrated with FLYEYE reconnaissance to create a unique SWARM reconnaissance and strike system. Modern observation and strike unmanned aerial vehicles can significantly change the battlefield. WB GROUP's FLYEYE unmanned aerial system can also be used as a flying base station for communication and data retranslation, increasing the range of personal and handheld radios.