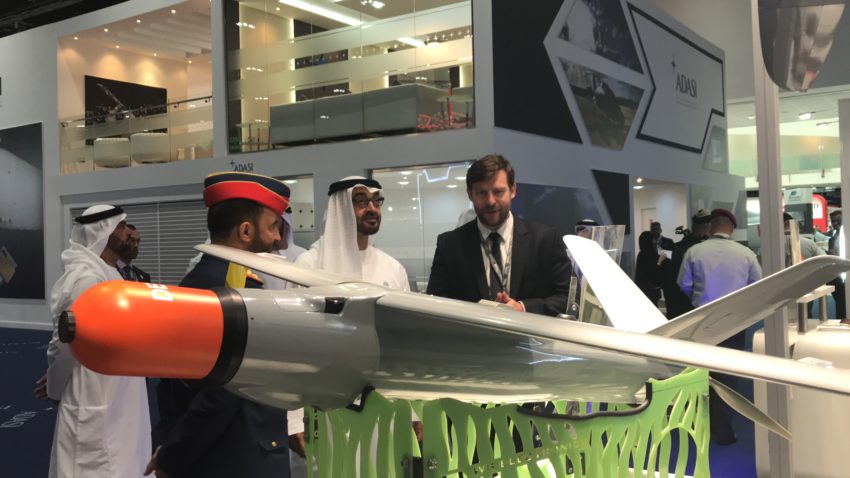 On February 25-27 WB GROUP showcased its technologies at UMEX 2018, the largest conference and exhibition for unmanned systems.
During the course of the event in Abu Dhabi, which saw the gathering of the most innovative technologies worldwide, we presented BSP FLYEYE and loitering munition WARMATE. On the last day of the exhibition, the invited guests watched takeoff and landing along with a high quality transmitted image at the official FLYEYE airshow.
The solutions and technologies showcased at UMEX have received a great deal of attention from the representatives of the region. WB GROUP's stand was visited by Robert Rostek, the Ambassador of the Republic of Poland in UAE, UAE Minister for Defence Afairs Muhammad bin Ahmad Al Bawardi and the Crown Prince of Abu Dhabi and His Highness Sheikh Mohammed bin Zayed bin Sultan Al-Nahyan.