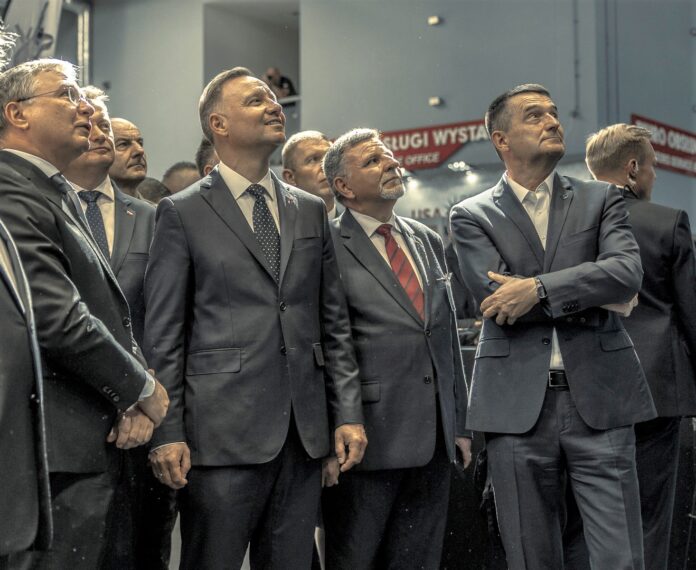 On September 5th, the President of the Republic of Poland, Andrzej Duda, together with the Minister of National Defense, Deputy Prime Minister and Chairman of the Committee of the Council of Ministers for National Security and Defense Affairs, Mariusz Błaszczak visited the WB GROUP stand at the 30th  International Defense Industry Exhibition (MSPO) in Kielce.
The head of the Poland's Armed Forces had the opportunity to familiarize with the reconnaissance and strike systems developed by the WB GROUP, as well as the FlyEye and FT-5 unmanned aerial vehicle systems as well as the WARMATE loitering munitions. These are designs battle proven during a full-scale conflict, introduced to the Polish Armed Forces.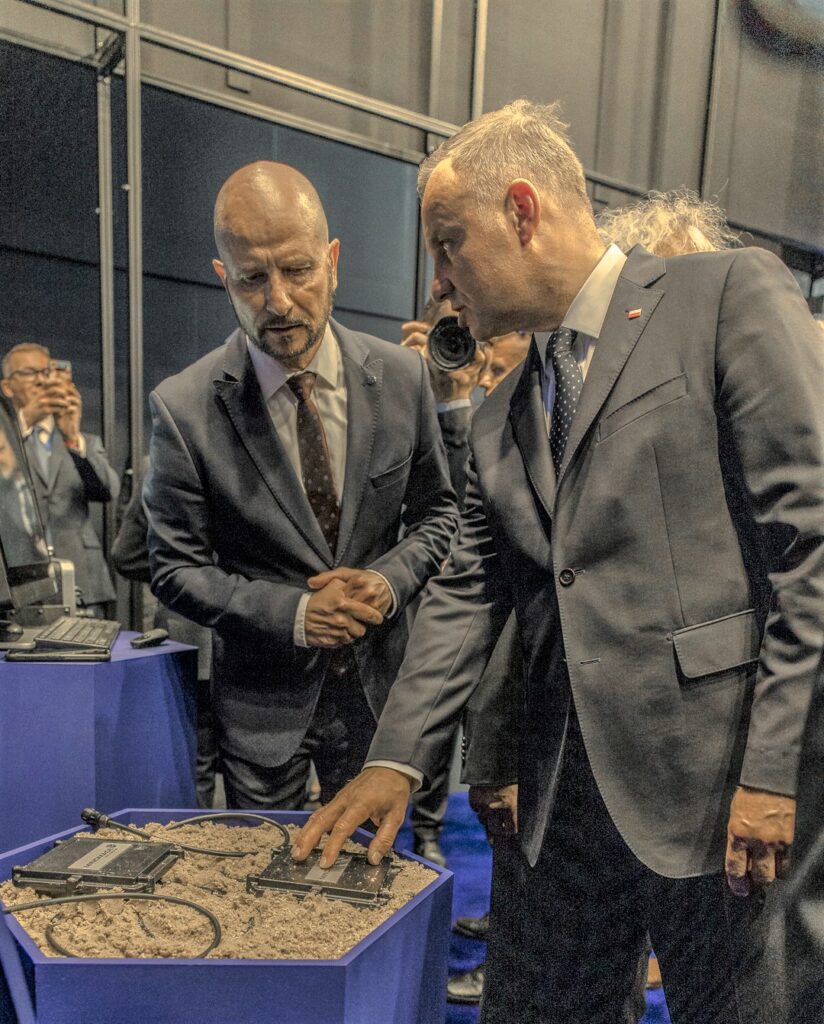 The President of the Republic of Poland was particularly interested in the AMSTA digital system of border and critical infrastructure protection. AMSTA is used for advanced perimeter protection, based on a network of sensors (including seismic sensors and cameras), using artificial intelligence. It allows to monitor a designated area and detect people, animals or vehicles from a long distance.
AMSTA comes in two types: mobile and stationary. The first one is used for quick deployment in the field, power is supplied by batteries, and communication is based on radio links. Currently, the stationary version is the most popular – with cable power and data transmission via optical fiber. It can be used to protect the borders of Poland and the European Union in the east of the country.
Andrzej Duda also had the opportunity to see the EYEQ image recognition system. The artificial intelligence-based system supports the detection, identification and tracking of objects. Data for the EYEQ system can be delivered from a wide range of sensors, including day or thermal imaging cameras.
EYEQ serves as a computer support of decision-making processes related to battlefield management systems. The system expands situational awareness, accelerating the recognition and selection of detected objects.