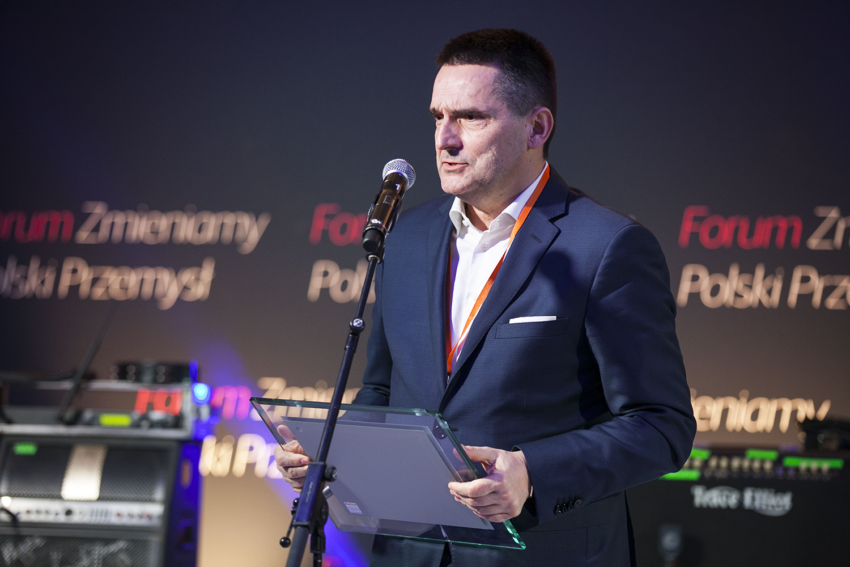 WB GROUP recognised at the "We Change Polish Industry" awards gala.
During the festive awards gala "We change Polish Industry", the WB GROUP Vice-president , Adam Bartosiewicz accepted the award from the hands of Maciej Chorowski DSc, Eng. – Director of the National Centre for Research and Development.
This year's edition was special, because it was organised on the occasion of the 20th anniversary of PTWP Group, one of the largest print and online media publishers  in Poland.
During the ceremony the president of PTWP group said that the Jury wanted to distinguish the companies who have set the standards and changed the Polish economy in the last two decades.
In his acceptance speech, Adam Bartosiewicz reminded that at beginning WB ELECTRONICS was a classic start-up, hiring only 15 people. Currently, the WB GROUP that originated from WB ELECTRONICS  employs over 1000 highly qualified experts and engineers.
He emphasised that the award is a motivation to further work and the development of economy. "My hope is that the people who will receive this award in the future will represent companies that do not exist yet".
Photo: courtesy of wnp.pl.