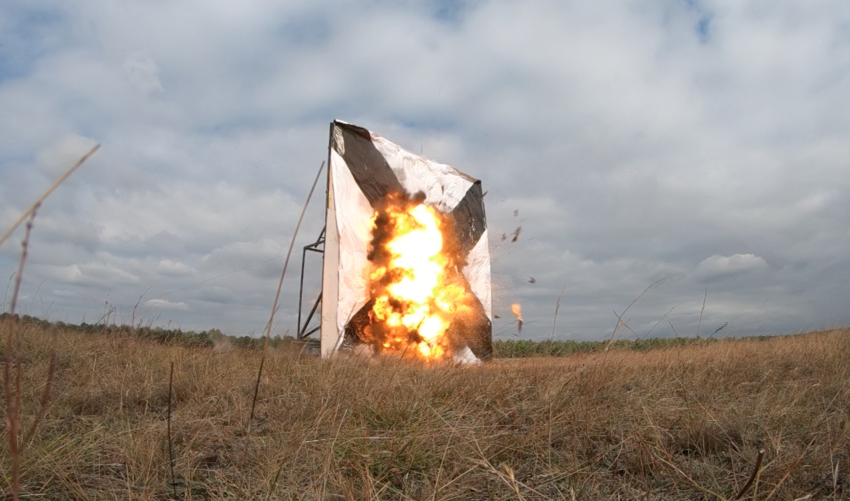 In the end of September 2018 WB GROUP has carried out a demonstration of the reconnaissance and strike system SWARM for a foreign delegation on a military firing range in Poland.
On the first day of the visit our engineering team presented the technical details of the mini UAV FLYEYE and the loitering munition WARMATE 1, and demonstrated the preparation procedure for the mission.
In the evening, the guests had the opportunity to see the operation of the IR heads, the navigation modes, the videotracker and the landing procedure.
The following day, the SWARM system operation has been presented to the visitors. The SWARM system enables the incorporation of a reconnaissance and strike unit (RSU) into either the army or special forces, allowing highly accurate observation and target selection using data from FLYEYE, and a rapid strike response using WARMATE.
After the theoretical part, WB GROUP's team has given the dynamic demonstration – after the targeting carried out by the mini UAV FLYEYE and the coordinates transmition the to the system of command, the WARMATE was launched and performed the combat flight.
The combat flight demonstration with use of an explosive fragmentation warhead has been succesful – the target was hit precisely and has been destroyed by an unmanned vehicle.
The presentation ended with two demonstration flights of the FT-5 and the loitering munition WARMATE 2.
"We are pleased with today's SWARM system presentation" – commented the President of WB GROUP, Mr Piotr Wojciechowsk" – our visitors have had the opportunity to see how effective it is and how it integrates the modern observation and combat system making a comprehensive and technologically advanced tool".