On February 22, 2023, at the Warsaw headquarters of the WB GROUP, WB Electronics S.A. and Hanwha Aerospace have concluded an agreement on the integration of Polish command and control systems with Chunmoo missile launcher modules.
The contract was signed by Piotr Wojciechowski, president of the WB GROUP, and Son Jae-il, president of the South Korean company Hanwha Aerospace.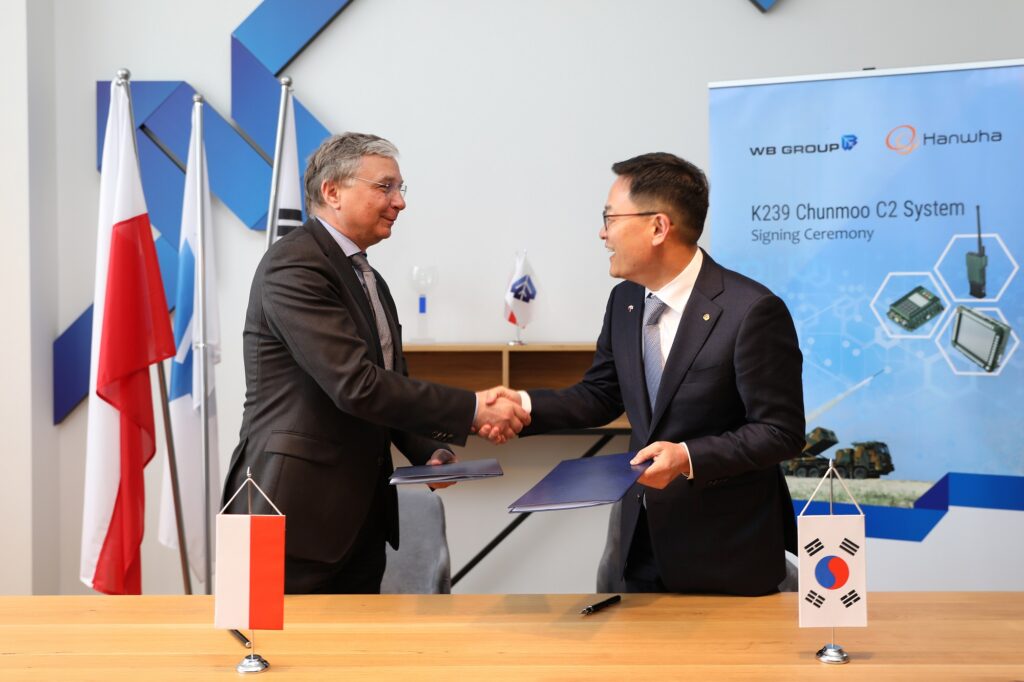 The contract concerns the integration of the digital vehicle communication platform FONET, the TOPAZ battlefield management system and two radio systems (provided by RADMOR, a subsidiary of the WB GROUP) on 218 self-propelled rocket launchers ordered by the Polish Armed Forces in November 2022.
The new rocket launchers, which are to be delivered to the Missile Forces and Artillery, will be vehicles on the Jelcz 8×8 wheeled truck chassis, on which the Chunmoo launcher modules developed by Hanwha Aerospace have been installed.
This is another contract, after K9 self-propelled howitzers, signed with a South Korean defence group.
The contract is another confirmation of the WB GROUP's ability to integrate solutions created by Polish engineers and constructors with foreign military equipment.
As a result, the Polish Army will have a coherent C4I system for rocket artillery units.