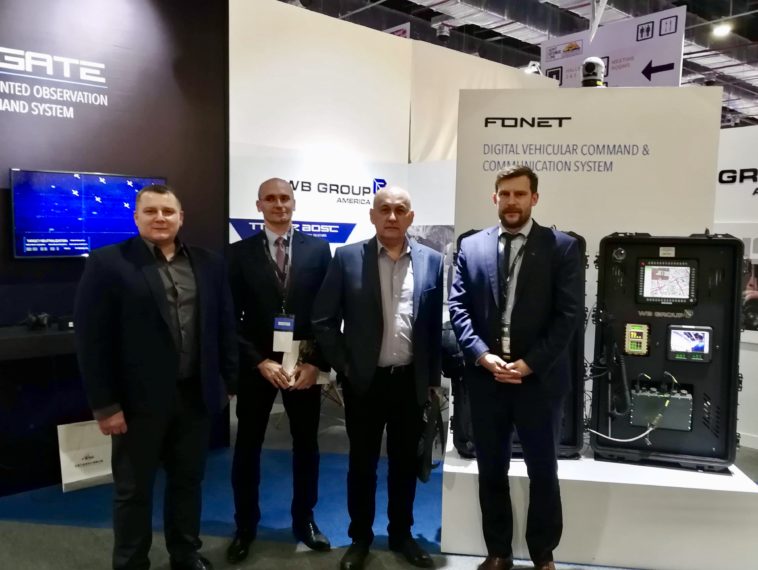 The Egypt Defense Exhibition (EDEX 2018), that took place on 3-5 December 2018 in Cairo is now over. WB GROUP showcased its UAS FLYEYE, loitering munitions system WARMATE, the Digital vehicular C2 system FONET as well as the Integrated Combat Management System TOPAZ.
The Egypt leading defence exhibition, under the honorary patronage of Abdel Fattah El Sisithe President of Arab Republic of Egypt has brought  together companies operating in the defence sector, experts, investors, for three intensive days of knowledge sharing, and meeting of WB GROUP's representatives.
WB GROUP's exhibition stand and products at EDEX, in particulat the FONET system and the unmanned vehicles, were very well received by numerous trade visitors and customers,
"We are pleased with this year's EDEX" – said Piotr Wojciechowski after the exhibition" – we are intensifying our marketing and commercial activity abroad, both in and outside Europe and so the presence at one of the largest defence exhibitions in Egypt generates significant benefits for the development of the Group".