The FTR-3 radio link designed and manufactured by FLYTRONIC company, has been developed to ensure secure and reliable communication link between airborne UAVs and the ground-based operator's station.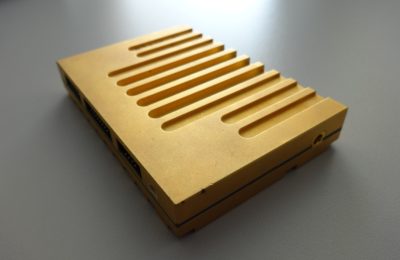 The radio link utilizes the Software Defined Radio SDR technology, which allows its operating band to be defined in software, and it also employs the MIMO technology. Utilization of a common channel to transmit data from the UAV sensors and flight control commands to the UAV, ensures high applicational flexibility of this type of radio link.
Antenna signals compositing ensures significantly higher receiver sensitivity, compared to similar designs available on the market.
The radio link works in the C-band compatible with the NATO standards and ensures data transmission with the UAV over the distance of up to 80 km.
Ground-based terminals work in two operation modes:
Active mode – the terminal communicates with the aerial platform. The transmission is dual.
Passive mode – the terminal receives data from the UAV. The transmission is non-return. This allows to receive data from UAV at a different point than the base station.
Operational range to up to 50 km, possibility to extend the range to up to 180 km.
Double transceiver track
High flexibility of use
Use of the MIMO technology
High receiver sensibility thanks to summing up the antenna signals
Use of the common channel for sensors data transmission and flight control
SDR technology – software defined radio
Automatic connection search and recovery
High bit rate transmission for HD video, SAR sensors
Possibility to integrate the "frequency hopping" technology
Built-in encryption module
Possibility of operation in a passive mode