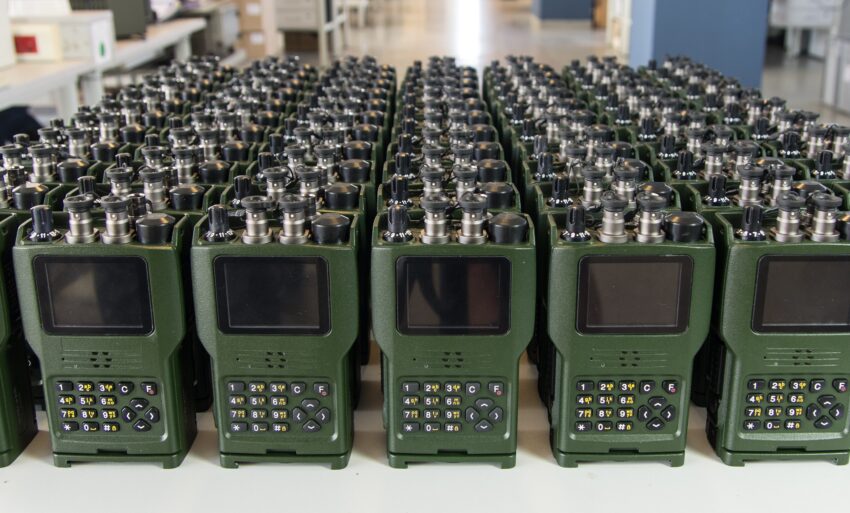 RADMOR company (part of WB GROUP) delivered a large batch of the COMP@N Software Defined Radios to one of the non-European countries. It's the highest export sale of COMP@N tactical radios so far. The COMP@N radio is fully designed and manufactured by RADMOR company.
A few hundred SDR COMP@N radios have been sold to a non-European military customer in the beginning of November, which will make the Polish radio the main tactical communication mean for the local Armed Force.
The COMP@N radios have already been fielded by the Polish Armed Forces, as well as in other countries (including NATO members).
RADMOR company has been part of WB GROUP for over a decade and is the largest national manufacturer of advanced communication systems. RADMOR equipment is being fielded by the armed and uniformed forces in Poland and in many other countries.
SDR COMP@N tactical radio
The COMP@N family include handheld broadband radios operating at 30-520 MHz frequency range with output power for up to 5 W. The devices are compact and have dimensions 220 x 86 x 44 mm. They can be used as ground or mobile devices, equipped with the mobile adapter.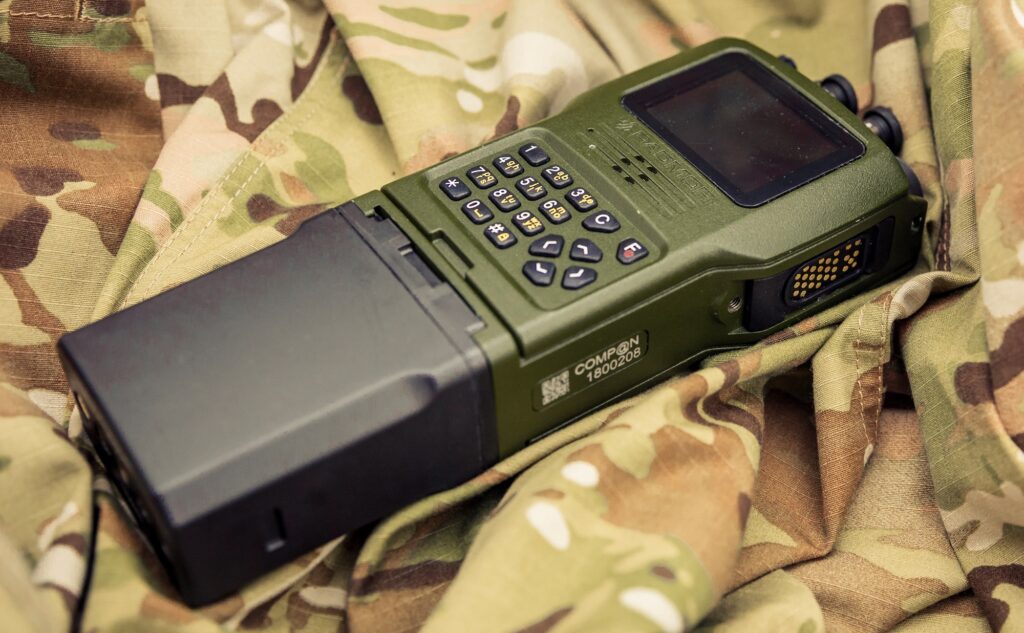 The COMP@N radios are all-purpose, flexible and easily adaptable to the user's requirements. They can be used for close-range voice communication, simultaneous voice and data transmission, as well as operation in IP networks.
The radio has a color display and it allows the user to adjust the intensity of the keyboard backlight. It is equipped with the double Push-To-Talk button and the Emergency Clear button, which enables to rapidly "wipe" the device in case of an emergency. The radio can be integrated with the 50 W amplifier and boost its communication range.
One of the advantages of the COMP@N radio is the capability of implementing the special digital processing block in accordance with the requirements. This allows the user to customize it with cryptographic mechanisms as well as special waveforms dedicated to a selected type of Armed or uniformed formation.
The COMP@N radio comes in multiple configurations that enable to choose between various waveforms (apart from STANAG 4204 and 4205). This includes:
BMS IP – MANET, narrowband waveform (Mobile Ad-Hoc Network), enable digital voice transmission, IP, Situation Awareness, GPS location and other information required by the Battlefield Management Systems;
W2FH – EPM (Electronic Protective Measures) narrowband waveform enabling highly secured voice and data transmission, operating in the hopping mode, ensuring Low Probability of Detection and Anti-Jamming, synchronization without GNSS (radio silence operation for up to 160 days);
NBWF – Coalition Narrowband Waveform STANAG 5630-34 – standard narrowband connectivity NATO waveform.