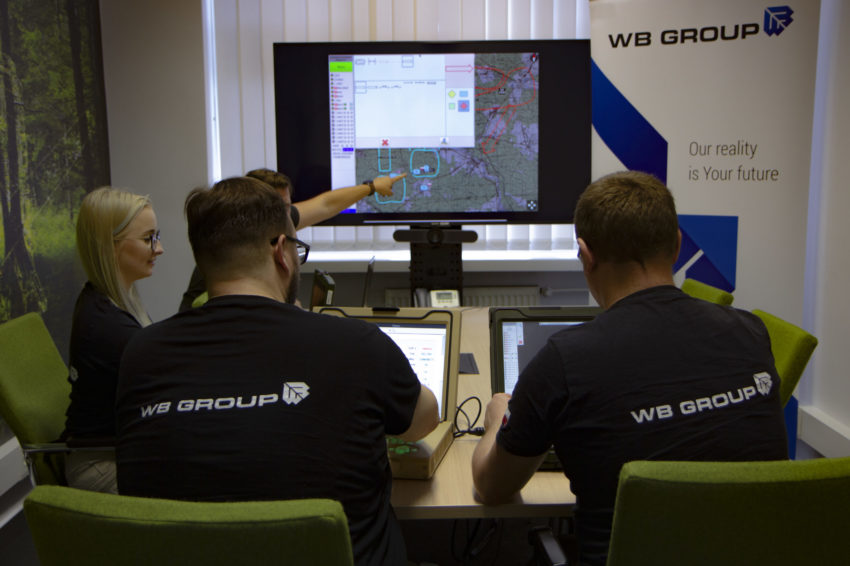 A team of WB Electronics' employees (company owned by WB GROUP) participates once again in the Coalition Warrior Interoperability eXercise 2020. CWIX is NATO's premier interoperability event, operationally driven and technically supported, that meets a broad spectrum of interoperability validation and verification requirements.The event is organized by the Allied Command Transformation, ACT and this year's exercices are being carried out online.WB Group's experts are veryfiyng the protocols of the TOPAZ system, developed for the Polish Armed Forces. TOPAZ is an international artillery system already in service at the Missile and Artillery Forces and the Mechanized Infantry ("Rak" Company Fire Module).
TOPAZ Tactics is a core module of the system's software, enabling mission planning and preparation by providing real-time image displayed on digital maps, command & control while significantly improving decision making process. The module ensures full control over all military assets (Blue Force Tracking).
During the exercices, WB GROUP's specialists are also verifying the DSS software module (Dismounted Soldier System – STANAG 4677), developed for the The ISW Tytan "Individual Warfare System Titan" programme, which is a Polish Future Soldier military project.