The DIMaC-EK (Distributed Intelligent Monitoring and Control System) is a set of power devices integrated with a master system. It is designed to be installed on maintenance-free stations along railway lines and monitored from a single control centre.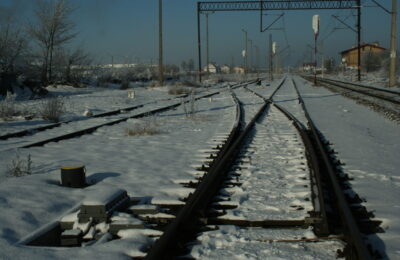 The main functions of the system are:
control of electrical heating (function EOR)
control of external lighting (function SO).
DIMaC-EK gives the ability to build systems with a various scale of installation complexity and area size such as:
number of switchgears and automatic control stations,
railway location,
management systems of stations, eg. in the framework of LCS (Local Control Center)
management system of large regions, eg. area belonging to railway.
The DIMaC-EK meets the requirements for the railway equipment. The system has a perpetual approval of the President of Polish Office of Rail Transport and Polish Railways (PKP Polish Railway Company SA). The system has also a recommendation from the Association of Polish Electrical Engineers.
Devices of the DIMaC-EK System are made in accordance with the requirements of the latest normative document PKP Polish Railway Company ( "Guidelines for design of electric heating of switch points let-5", Warsaw 2015)
at the level of switchgears and automatic control stations ? communication is carried out with the usage of MODBUS-TCP or MODBUS-RTU in accordance with the KHA standard; it allows building an installation through connecting EOR switchgears from various manufacturers into a single system with a common MMI at signal box,
at the level of communication between stations, from operator panels up to master controllers such as LCS or SMUE – the communication is carried out in accordance with the  DIMNET-P5 and Modbus-TCP communication protocols (simultaneously using a single Ethernet interface).