EyeQ Land not only provides essential, expanded situational awareness, but also serves as a key element of support for soldiers in multi-domain operational activities.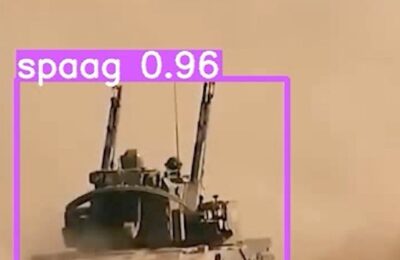 The improved algorithm ensures precise tracking, identification and guidance to targets in an automated manner. EyeQ Land is a synergy of advanced technology and engineering precision, aimed at ensuring maximum flow of combat information and optimizing the ability to respond to dynamically changing operational conditions.
Integrating advanced artificial intelligence features, the EyeQ Land system significantly improves the effectiveness of combat operations by supporting the crew. AI also assists in critical moments, allowing soldiers to focus on the most pressing, highest priority threats.
The system recognizes vehicles and other military objects, automatically classifying them according to a defined hierarchy of military classes. This allows soldiers to easily identify the type of object, leading to shortened reaction times.
The system can automatically suggest which targets should be neutralized first and what type of weaponry should be used. By continuously analyzing the battlefield, the AI prioritizes threats and makes recommendations to the soldiers in real-time.
The crew has access to a holistic view of the combat situation through integrated cameras. Observation of the surroundings is highly automated and subject only to human oversight. This helps improve situational awareness, reduces mental workload, and allows for more rapid and judicious actions even in complex, high-stress combat scenarios. Operations in urban terrain become much easier. Consequently, the the number of crew members can be reduced to two people. The system can also be integrated with unmanned vehicles.
The system also provides precise tactical data for commanders and operators, enabling image analysis from single or multiple video sources. All of this leads to increased situational awareness, both at the individual vehicle level and the entire theater of operations.
EyeQ Land can be integrated with fire control and battlefield management systems, further enhancing its effectiveness in combat operations.
EyeQ Land supports automatic optical distance measurements based on the recognized object class.
As a result, EyeQ Land offers not only advanced combat capabilities, but also flexibility and scalability, allowing it to be used effectively in a wide variety of operational scenarios.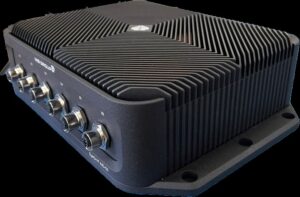 The EQ Vx-M is a computing module designed for military ground vehicle applications. It supports multiple video sources, both digital and analog. The module can be used to process real-time video from optical sighting devices, or be integrated into the vehicle's surround view camera solutions.
Dimensions (mm)
210 x 296 x 92
Weight (g)
4750
Supply voltage
18-32 VDC (nominal voltage – 28 VDC)
Input/output
4x GBEE, UART Serial, 2x CAN,
1x USB 3.1, 2x USB 2.0,
Optional:
composite input PAL/[NTSC] 8 channels,
input SDI:SD/HD,
output HDMI
Housing
IP67 class
Environmental standards
MIL-STD-1275/704, MIL-STD-810, MIL-STD-461
Cooling
Passive