SVAN – Automatic video analysis system
PolCam SVAN is designed for automatic recognition of registration plates at low and high speeds.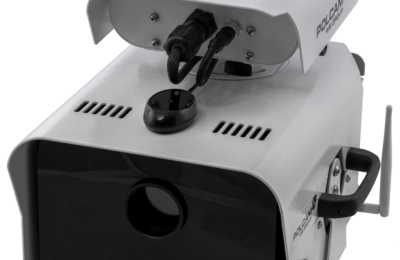 In addition to registration plates, the system also recognizes the country of origin. The use of two cameras pointed in opposite directions increase the recognition capabilities. SVAN can easily recognize the plates of motorcycles or trailers.
User-friendly interface enables easy configuration and quick start. The entire process is being carried out via www browser, the installation and start last just under 1 minute.
The advanced technology can be used for electronic toll collection systems, controlled access and law enforcement. In addition, it can be equipped in expansion modules, such as GPS jammer detector. The system's modularity allows for an easy integration with the customer's devices. The collected data can be synchronized with the central server, used in the BackOffice type software or exported to the CSV format.
Main features
Front and back number plates recognition
Recogition efficiency over 95 %
Recognition on 2 or 3 lanes in both directions
The "black list' monitoring
Notification with the target vehicle's photo at over 1 km distance
Car brand, model and vehicle type recognition
Driver's facial recognition
Face anonymization
Embedded GPS,
Remote access – encrypted link
User's intercace via https protocole
Day & night operation
GPS jamming detection
Cameras
Sensor – CMOS mono/colour,
Resolution – 1920×1080,
Infrared – 850nm, range up to 45m.
Work conditions
Work temperature: from -10˚C to +55˚C (-35˚C with heater)
International Protection class: IP67.
Accessories
Tripod 1m – 2,2m,
Transpor case,
Portable battery with charger
Touchscreen
Operating system: embedded Linux OS, kernel version 4.4
Processor: minimum Quad Core 1.6 GHz
Memory: min. 4 GB
Evidence memory: min. 32 GB SSD
Connectivity: 3 x USB, CAN Bus, 1 GBit ethernet, I/O, option WiFi, LTE or UMTS, LoRa, integration with PIK system
Operating system: embedded Linux OS, kernel version 4.4
Processor: minimum Quad Core 1.6 GHz
Memory: min. 4 GB
Evidence memory: min. 32 GB SSD
Connectivity: 3 x USB, CAN Bus, 1 GBit ethernet, I/O, option WiFi, LTE or UMTS, LoRa, integration with PIK system
(AL) Albania, (AT) Austria, (AZ) Azerbaijan, (BA) Bosnia and Herzegovina, (BE) Belgium, (BG) Bulgaria, (BR) Brasil, (BY), Belarus, (CH) Switzerland, (CZ) Czech Republic, (DE) Germany, (DK) Denmark, (EE) Estonia, (ES) Spain, (FI) Finland, (FR) France, (GB) United Kingdom, (GE) Georgia, (GR) Greece, (HR) Croatia, (HU) Hungary, (IE) Ireland, (IL) Israel, (IS), Iceland, (IT) Italy, (KZ) Kazakhstan, (LT) Lithuania, (LU) Luxemburg, (LV) Latvia, (MD) Moldavia, (ME) Montenegro, (MK) Macedonia, (MT) Malta, (MX) Mexico, (MY) Malaysia, (NL) Holland, (NO) Norway, (PL) Poland, (PT) Portugal, (RO) Romania, (RS) Serbia, (RU) Russia, (SE) Sweden, (SI) Slovenia, (SK) Slovakia, (TR) Turkey, (TW) Taiwan, (UA), Ukraine, (VN) Vietnam, (XK) Kosovo