Operator's display PUL-04
Control Panel PUL-04 is meant to control, supervise and show the firing equipment status that includes HGM, cannons and self-propelled mortars.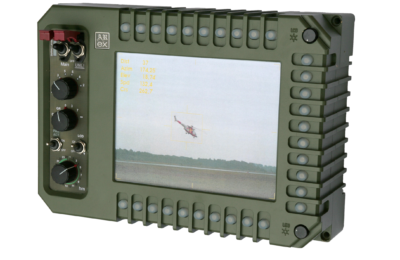 PUL-4 Control Panel is enclosed in a housing made of 92mm thick material. Connectors placed at the bottom of the unit allow for mounting the unit in spaces with difficult access . The housing does not require any additional space for cooling.
Innovativeness of this solution is based on the fact the a pair of PUL-04 control panels can work in cooperation, where the one of them works as a control unit (master) and the other (slave) allows to monitor the actual state and indications of the control unit.