The solution is characterized by a high degree of accuracy when operating in harsh environmental conditions, so it can be used in advanced systems that require precise control.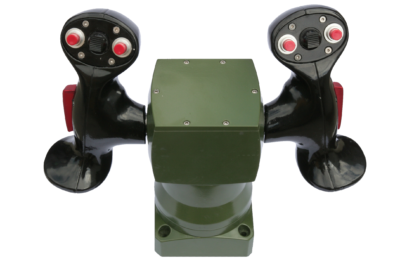 The device is made of light metal and stainless steel. The mechanisms and electronics are protected by a soft cover made of a special blend of silicone. Such construction provides durability and high resistance to changing weather conditions and very low temperatures.
Manipulator WAC-02 is used for example in the 23 mm Naval Anti-Aircraft Gun and Missile System ZU-23-2MR.