Electromechanical equipment for 120mm howitzer "RAK"
The basic combat task of 120mm self-propelled mortars is the conduct of semi-indirect fire, indirect fire, and point-blank fire at a wide range of enemy targets.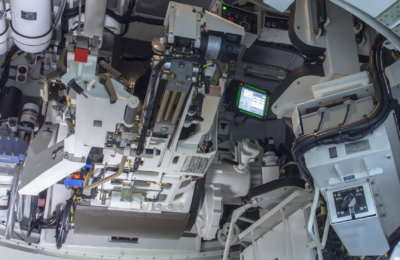 Furthermore, when loaded with special ammunition, the mortar is capable of illuminating or fumigating the operational area. It was design by consortium of polish companies HSW and WB Group.
The equipment provides:
-homing of the turret and mortar barrel on a target
-automatic loading of ammunition from repository to a lockchamber
FEATURES 
Modern autonomous and automatic (homing guidance and automatic loading available regardless of the turret's position)
M120 mortar turret, fitted with the C4I fire-control system, enables efficient and precise performance of fire task;
The chassis ensures reliability and high mobility of the vehicle while retaining
Compliance with the highest ergonomic and crew safety standards;
ability of relocation by any type of transportation, including air.