System is equipped with a number of sensors detecting intruders moving on foot or on wheels. The components are highly autonomous, but connected with a wireless network , enabling data transmission between system sensors.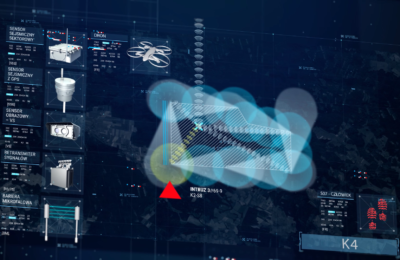 AMSTA System monitors vast areas or important infrastructural objects. It can also be used to monitor flood banks and important economic infrastructure – power plants, refineries, pipelines and vast military objects such as military bases, airports, proving grounds and temporary dislocation of armed forces positions.
Advances technology of meshnetwork, together with innovative "sleeping mode" solutions enable high local range and long battery life. This way, a user receives the system with funcionnalities that faciliate monitoring and protection of vast and remote areas, allowing to detect various phenomena depending on sensors used.
Technical details AMSTA System
Maximum range of distant communication
5-20 km (depending on terrain conditions, antennas applied and network organization) 
Maximum range of local communication
100-600 m (depending on terrain conditions and frequency)
Effectors
EFP anti tank, grenades, fragmentation, masked, deterrent. Sensors: Acoustoseismic, Infrared, Miniradar
Controlled working mode
(MITL-Man In The Loop)
Battery life
up to 2 years (different for various types of components)