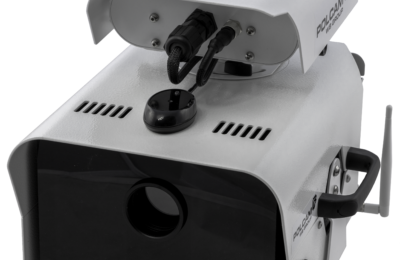 Apart from the licence plate number recognition, the system also indicates the issuing country. The software also allows for the identification and saving of the registration number with the use of two cameras (front and rear) which increases the recognition effectiveness and allows for the recording of motorcycles and trailers – licence plates.
PolCam Mobile ANPR MA-1 is equipped with a simple user interface allowing for a quick configuration and start. The whole process can be carried out via an Internet browser. The installation and start of the device takes less than 1 minute.
PolCam Mobile ANPR MA-1 is a comprehensive solution based on the most advanced technologies. It can be used by law enforcement, toll collection systems and vehicle inspection. In addition, the system can be equipped with supplementary modules, such as GPS jamming detection.
PolCam Mobile ANPR MA-1 is a modular system which can be easily integrated with the client's systems. The gathered data can be synchronised with the central server, used in the BackOffice software type or exported to the CSV format.
The system is operational in all weather conditions. The use of advanced cameras and optics ensure the best quality video surveillance. The batteries operation time is up to 12 hours.
Technical details PolCam Mobile ANPR MA-1
Operational system
built-in Linux OS system, kernel 4.4
Processor
minimum Quad Code 1,6 GHz
Connection
3 x USB, CAN Bus, 1 GBit ethernet, I/O, option WiFi, LTE or UMTS, LoRa, integration with PIK
Control
HTTPS Web Device Control, RDP, TCP/IP API, touch screen optional
Licence plates recognition (rear and front)
Recognition efficiency rate above 95%
Recognition on 2-3 lanes in both directions
Remote access – encrypted connection
User interface via https protocol
Built-in GPS
Day and night operation
sensor – CMOS Color / black and white.
resolution – 1920×1080
infrared – 850nm, range up to 45m
Operation temperature: from -100C to +450C
Airtight:  rated IP67